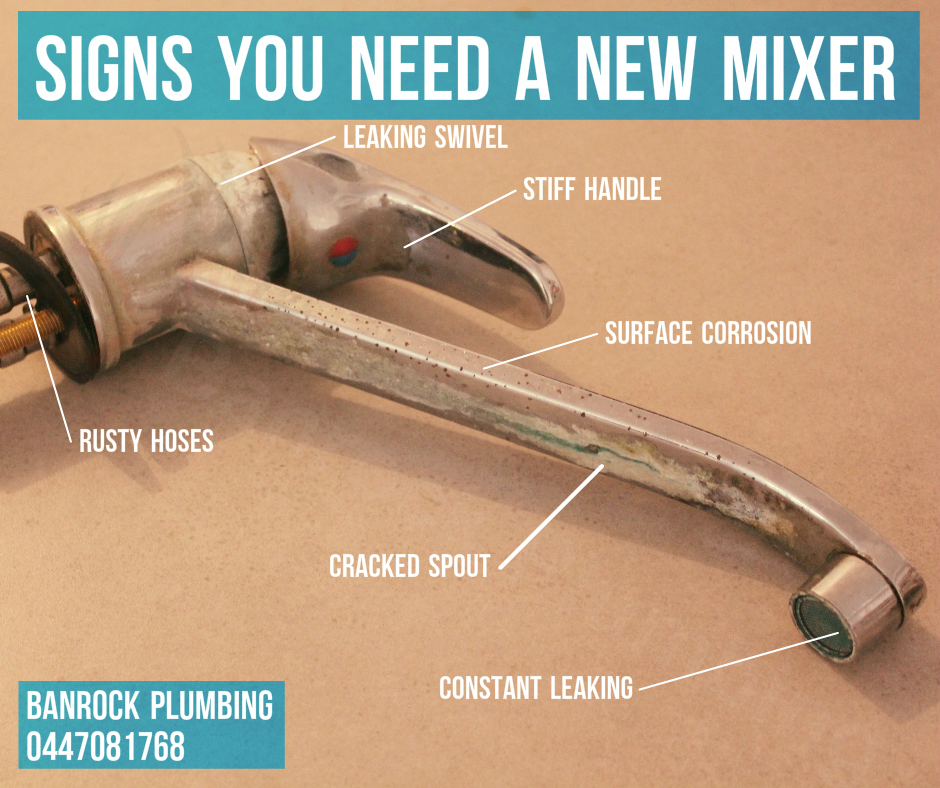 Repair or replace?
Replacement parts may still be found for some popular and high end mixer taps, however obscure brands and cheaper mixers may not be as easy. We will advise you on the cost-benefit for both options.
If your mixer taps are showing some of these signs, get us to have a look at it and discuss your options.
Early warning signs: (things that will get worse over time)
– Surface rust and corrosion
– Scale buildup
– Stiffness in operation
– Missing buttons or covers
– Low than normal pressure at the mixer
– Difficulty in selecting and maintaining consistent temperature
Urgent signs: (potential plumbing emergency if not corrected)
– Cracked spout that leaks while in use
– Leaking swivel
– Rusted or leaking hoses under sink
– Kinked, damaged or rubbing hoses under sink
– Constant drip when turned off
– Missing handles or broken parts
Upon inspection we will give you an honest cost-benefit evaluation on repairing or replacing your mixer tap.
If a replacement is required we have options for all tastes and budgets.
We can supply and install:
– Good quality no fuss mixers at a good price, great for the home.
– Heavy duty commercial quality mixer taps designed for long life and heavy usage.
– High end beautiful mixers that would look at home in an art gallery.
If you have a design in mind, let us know and we will give you our best price!
Written by
Thomas Dukes,
Banrock Plumbing.
0447 081 768