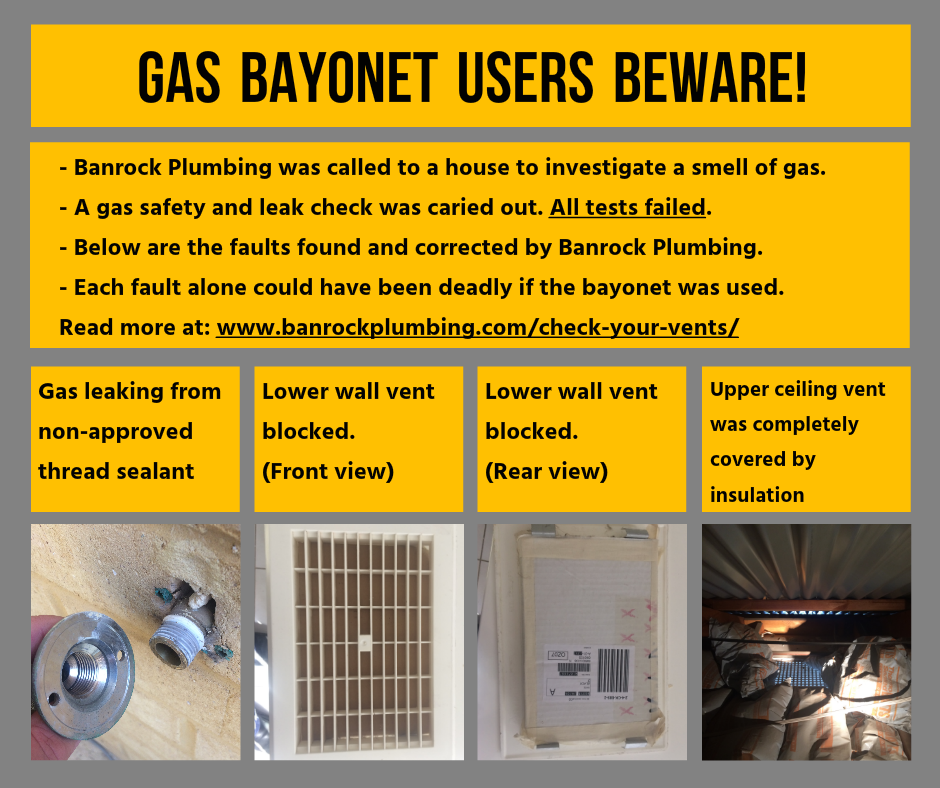 Check your vents!
Heading into winter.
The weather is cooling down and winter is on the way. Many Perth residents rely on flue-less gas space heaters to keep the house warm.
If you use a heater with a bayonet type wall connection there are some checks that you must do before you plug in for another cold season. Failure to ensure that your gas system and ventilation is in order could be fatal. Usually when you think gas safety you think of the obvious dangers of a gas leak, But what many fail to realize is that indoor ventilation is another critical part to keep your home safe, burnt exhaust gases contain carbon monoxide which is colorless, tasteless, odorless and deadly when trapped in a closed in space.
Preparing to use your heater.
Checks to do before you plug in your heater:
– Ensure the lower wall vent in the room is clear of obstructions and working;
The most common vents used in Perth simply pull out and clip back in.
– Ensure the upper ceiling vent in the room is clear and working, make sure that it is not blocked in the ceiling by insulation.
– If there is a smell of gas, turn off your gas at the meter, open all doors and windows then call a gas fitter to check for leaks.
– If your space heater hasn't has a professional service for over 2 years, get in contact with a local service agent to have it looked at.
The picture above is an example of an unsafe gas system, on the one house we found all the vents to be completely blocked and the gas was leaking. luckily the occupants of the property has never used the gas bayonet to heat the house, the results could have been fatal for the family of four.
If you live in Perth have any doubts about your gas and vent system please contact us. We will attend and perform a gas safety check and gas leak check. If faults are found we will isolate them and provide a quote to have them fixed.
Written by Thomas Dukes, Banrock Plumbing.